Monitor Your Home Solar
KNOW MORE ABOUT YOUR HOME
Find out if you're getting the most out of your leased or purchased solar power equipment with the monitoring services of KPS Solar. Our solutions help record and compare your system's green energy production with your electric usage in real time.
A licensed electrician will install our monitoring system in your electrical panel and show you how to use the app on an iPhone.
How Our Monitoring System Works
Our systems will provide detailed information about your overall power consumption, electric usage time per appliance, solar electricity production, and more. These monitoring instruments also save monitored data weekly, monthly, and yearly.
Access to a private personal web page showcasing how much your solar technology produces power and reduces energy costs
Use of a mobile application that provides solar power output and other energy statistics
Breakdown of your solar power production and electric usage down to appliance level
Frequent message updates on current appliance usage and its power consumption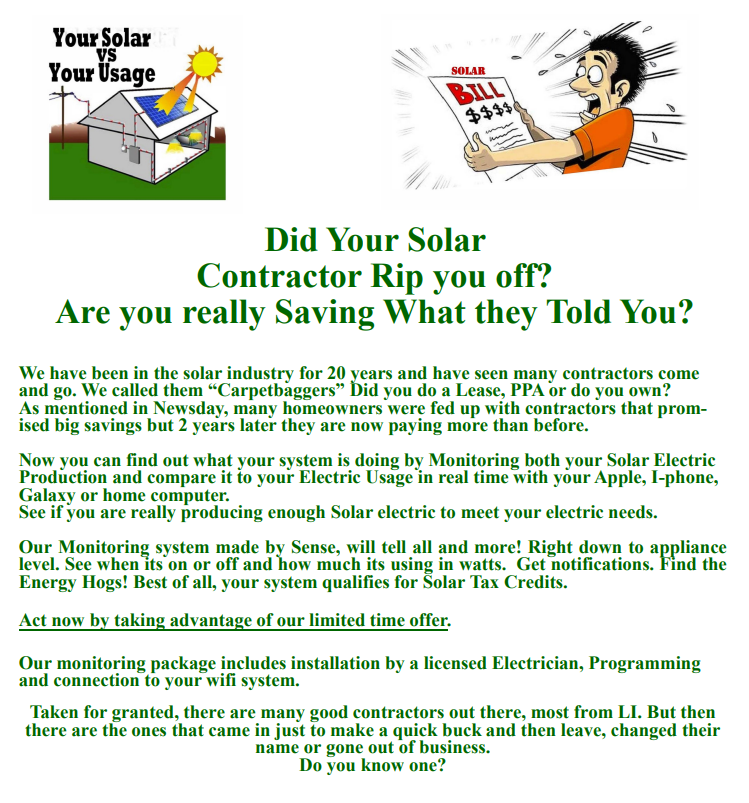 Let us help you keep track of your solar equipment and your home electric usage. Reach out to us for our exceptional solar power monitoring services on Long Island, New York. We look forward to hearing from you soon.